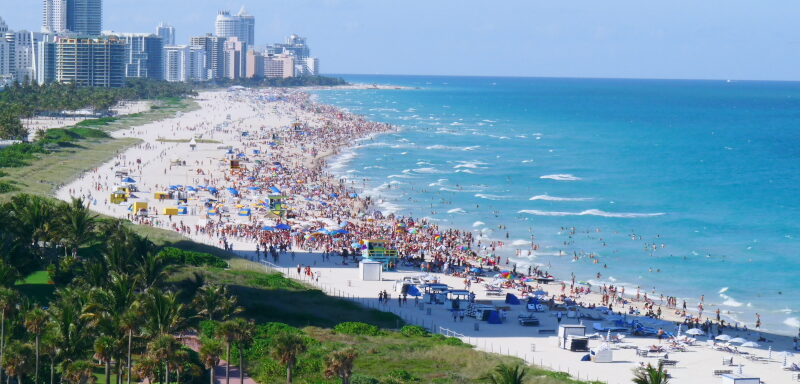 Shuttle Your Way to Fort Lauderdale Beach
Situated between Miami and Palm Beach, the City of Fort Lauderdale is also known as the "Venice of America". It is being groomed to become a world-class international business center. It used to be a strictly tourism-based economy but nowadays supports different kinds of industries which include manufacturing, insurance, high technology, aerospace and finance among others. Because of its very favorable climate, natural wonders and wide array of entertainment and educational facilities, Fort Lauderdale offers a quality of life for its residents and visitors that is truly outstanding. One rarely runs out of things to do and enjoy in this city. The popular Fort Lauderdale Beach, for instance, is a prime destination for beach goers because of the bounty of amenities for recreation and relaxation that it offers.
For lovers of art, the enthralling Riverwalk, which is the seat of the city's art, science and culture, features the world-famous Broward Center for the Performing Arts and the Museum of Art. Meanwhile, Las Olas Boulevard is known the world over as the city's center of fashion, cuisine and entertainment. Arrive at these historical and internationally-acclaimed places in style and comfort when you take a limousine or private shuttle service. Not only will you have a safe and comfortable travel experience but you will also get a good view of the city's other attractions.
Fort Lauderdale, with the joint efforts of its residents and local government, has become a City that offers the best of both worlds – a quality of life that every individual can only dream about and a business environment that is irresistibly inviting. Fort Lauderdale is a great place to start out and raise a family. So if you are thinking of seeing for yourself what it has to offer, book a shuttle service in advance to take you from Fort Lauderdale-Hollywood International Airport to your choice of hotel or vacation spot.
After you have unpacked your things in your hotel room, it's time to explore the many attraction and sights available. The best and most convenient way to travel in the city to catch these sights and not miss anything is to hire a private shuttle service. This hassle-free way of traveling will get you to any part of Fort Lauderdale's internationally-famous coastline, where you can also find an array of boutiques, souvenir shops, restaurants and watering holes. Beachgoers can take part in different activities such as boating, jet skiing, scuba-diving and rollerblading. Take your pick and you would then realize how time really flies when you are having fun. If relaxation is what you need, you can simply sit back and relax in a lounge chair and unwind while you become mesmerized by the breathtaking views of the vast blue Atlantic Ocean.