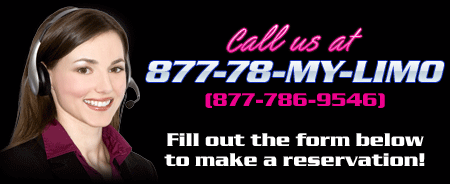 Fill Out the Form Below to Make a Reservation
South Florida Elite Shuttle Policy
ADVANCE RESERVATIONS ARE REQUIRED FOR ANY TRANSPORTATION WE PROVIDE.
Fill out the form below to make a reservation with us. Once you make a reservation with South Florida Elite Shuttle, you can rely on us to provide excellent customer service in a timely fashion! Our booking system generates a confirmation number and e-mail confirmation within 24 hours of reserving your private ride, which will be delivered to your preferred e-mail address. Our fleet of vehicles is clean, well maintained, and operated by professional, courteous, and friendly English-speaking drivers that know the area well.
PAYMENT IS REQUIRED AT LEAST 1 DAY BEFORE SERVICE.
Reservations are required at least 24 hours before service day. Please call our office directly at +1 (954) 708-7111 for assistance if you need to cancel.
We provide fair quotes that include fuel surcharge, airport/seaport fees, and road tolls. The only fee not included is a gratuity to the driver, which is normally 15% to 20% as is customary in any industry.
Any canceled reservation will incur a $25 Cancellation booking fee. Our Cancellation Policy is no refund issued for any cancellation within 72 hours of the scheduled pick-up time, regardless of the reason for canceling.
You will be considered a "No-Show" if you do not contact us or if we cannot contact you, or if you end up in the wrong vehicle, you will lose all funds paid for this service.
We are not responsible for late arriving flights or cruise ships delays. If your flight or ship is delayed and you do not call us, you will be considered a no-show, and a refund will not be issued.
We will not be responsible for delays caused by breakdowns, road conditions, weather, or other conditions beyond our control. We reserve the right to substitute equipment based on operational needs.
We will not be responsible for items left in the vehicle. Customers who leave items in the vehicle will be charged for the driver having to drive back to return the item. If the item has to be shipped, the customer will be responsible for the cost of shipping to return the items to the rightful owner.
We attempt to run on-time according to our schedules; however, traffic conditions and weather may alter our departure and arrival times. When this happens, we try to communicate with our passengers to keep them informed about the cause of the delay and the estimated time of departure or arrival. Your patience and understanding are greatly appreciated when we experience unavoidable delays.
We DO NOT offer shared rides, and we only specialize in providing private shuttle with door-to-door service.
Frequently Asked Questions:
Elite Shuttle Wants You to Know: