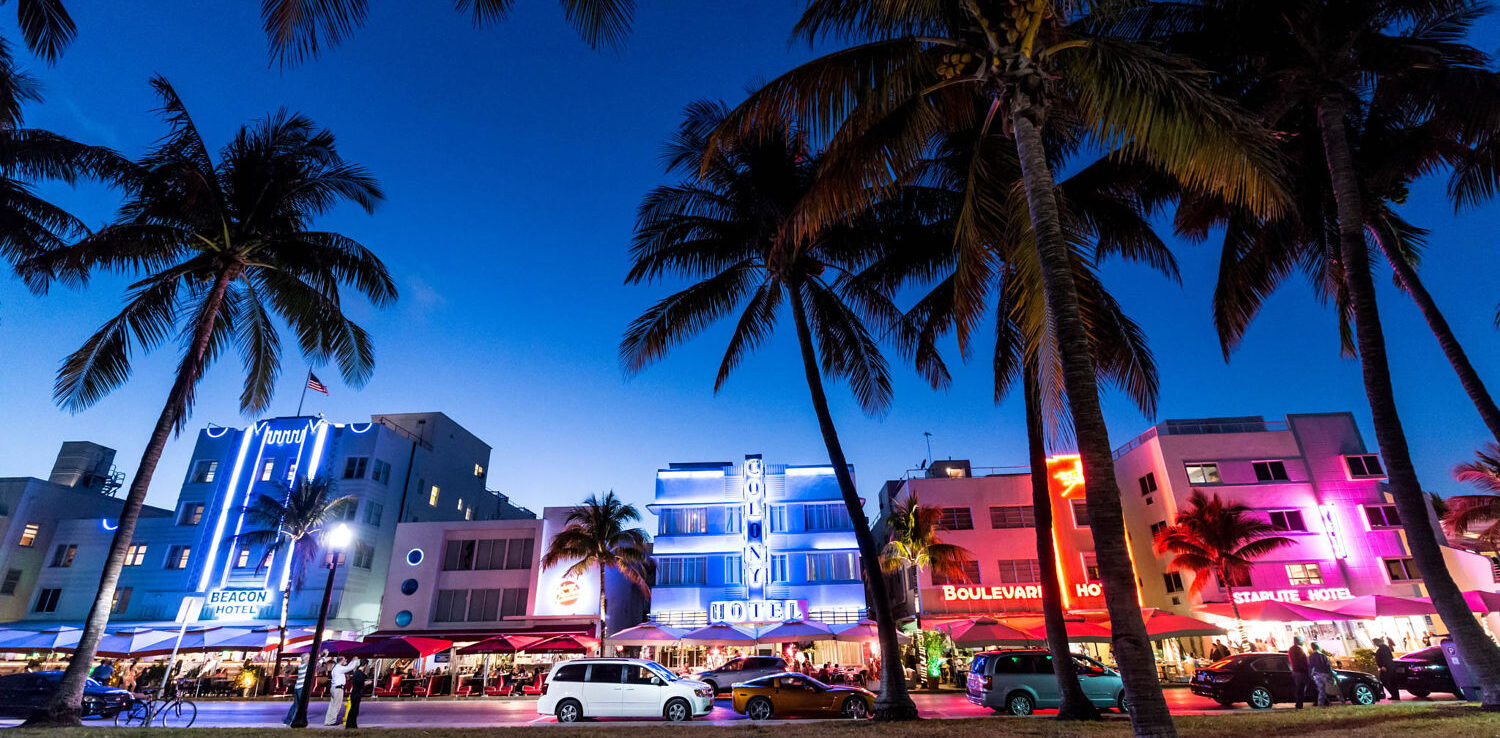 Shuttle Your Way to Miami Beach
Miami Beach is more than just long coastlines and sexy ladies clad in eye-popping swim suits. Shopping is a unique experience as well as retail shops located at the oceanfront beckon beach goers to shop while they are in their bikinis.
You can also find a long stretch of popular boulevards such as Ocean Drive and Lincoln Road which are sometimes notorious for tempting you to swipe your cards for some fashionable purchases. Anywhere in Miami or along the beach, you will find that world class shopping is available for those discriminating wealthy shoppers.
Miami Beach is known for its festive atmosphere where the rich and famous, including celebrities, from all over the world converge and experience the thrill and excitement that it offers. It has been a tourist-friendly city which usually takes priority on many people's list of vacation hotspots. While in the city, you have many options for traveling in style and comfort. You may decide to choose a luxury limousine for travelling in high style, or you may prefer to be a little less conspicuous and use a luxury town car service where you can have your own private driver or just choose the door to door private shuttle, which is quick, easy and affordable. Whatever you decide as your means of transportation you will find a large fleet of vehicles to more than meet your needs, including vans, SUV's, or for large groups, mini bus or motor coach buses. Depending on the number of people you are traveling with, you can be assured we will provide a comfortable experience in the vehicle of your choice as you cruise along the streets of Miami Beach.
If you have just arrived at Miami International Airport and did not pre-arrange a private ride, you can find taxi service outside the arrival area as a means of quick transportation. Some people look for an inexpensive way of travel by using a city bus; however, it can also take a lot of extra time for you to get to your destination as there will be passengers who are not heading to the same place as you. Therefore the inconvenience of waiting for the bus to stop multiple times will make for a very lengthy trip.
Time is very precious to most travelers, so instead of wasting time on rental cars or taxi cabs or trying to save a couple of dollars, simply book a limo or shuttle service to Miami Beach in advance.