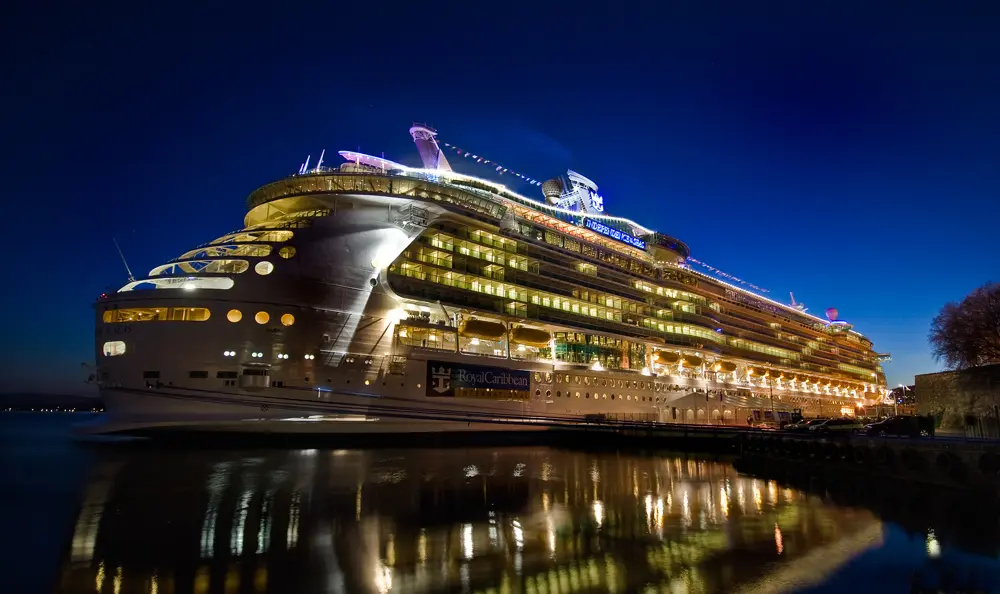 The Miami Cruise Port is situated on Biscayne Bay in Miami, Florida is officially known as Dante B. Fascell Port of Miami and is connected by Port Boulevard Bridge, which hovers above the Intracoastal Waterway to Downtown Miami. The port is found on Dodge Island which is composed of three historic islands namely Dodge, Lummus and Sam's Islands. The port is named after Dante Fascell, a congressman in Florida who served for a total of 19 terms. The Port is built on a completely man-made island.
The Port of Miami is among America's busiest ports and recognized throughout the world with the dual distinction of being the Cruise Capital of the World and the Cargo Gateway of the Americas.
The Port contributes over $17 billion annually to the South Florida economy and helps provide direct and indirect employment for over 176,000 jobs.
Miami Beach is known for its festive atmosphere where the rich and famous, including celebrities, from all over the world converge and experience the thrill and excitement that it offers. It has been a tourist-friendly city which usually takes priority on many people's list of vacation hotspots.
As most of the international cruise tours start their port of call at the Port of Miami, one can expect a port swarmed with thousands of cruise passengers either waiting to board their cruise ships or disembarking from their docked cruise lines.
Shuttle to FLL/from Port of Miami
$120.00 Private Shuttle Service from Fort Lauderdale to
Port of Miami. Everything Included Except Gratuity for Driver.
$120.00 Private Shuttle Service from Fort Lauderdale to
Miami Beach. Everything Included Except Gratuity for Driver.
Make advance travel arrangements for your next cruise from the Miami Cruise Port in order to avoid the hassle of having to find a reliable service at the last minute. We offer courteous on time pickup from all local airports, hotels, car rentals or your home. Reliable door to door service is available 365 days a year. You can feel confident using our service to get to your destination safely and on time. When selecting a shuttle it is important to know that the company you are riding with has all the credentials necessary to operate legally including permits, insurance and proper licenses along with drivers who are reliable and experienced in driving and know the area. Our drivers are friendly, courteous and dedicated to making your shuttle service with us a positive experience.
While you are visiting the Miami area you may want to take advantage of the sites by taking a tour around the city or to Miami Beach. Miami Cruise Ship Shuttle offers private tours for you or your group while you are in the area. Whether you are an individual or you have a large group of people our drivers know the area well and will treat you to an unforgettable tour. Taking a private tour gives you the option of being able to stop and experience different sites on you own time and take a break to dine at the local restaurants. Take a walk on the beach or just sit back and relax during your tour.
Some of the places you may want to visit in Miami would be Miami Sea aquarium with fascinating creatures like killer whales, dolphins, manatees and other tropical fish or visit Villa Viscaya, the Italian Villa once the residence of James Deering built in 1916 with beautiful formal gardens. Numerous other sites would be Perez Art Museum, Bayside and Biscayne Boulevard, Everglades Boat Tour and of course Miami Beach which is home to many famous celebrities. South Beach is well known for the beautiful beaches, glamorous and opulent homes, colorful art deco buildings, trendy surfside hotels and exotic nightclubs.
Remember to call ahead and schedule your private transportation before visiting the area. Make this a special time to enjoy the sites and eliminate the stress of driving while leaving the driving to our professional drivers.