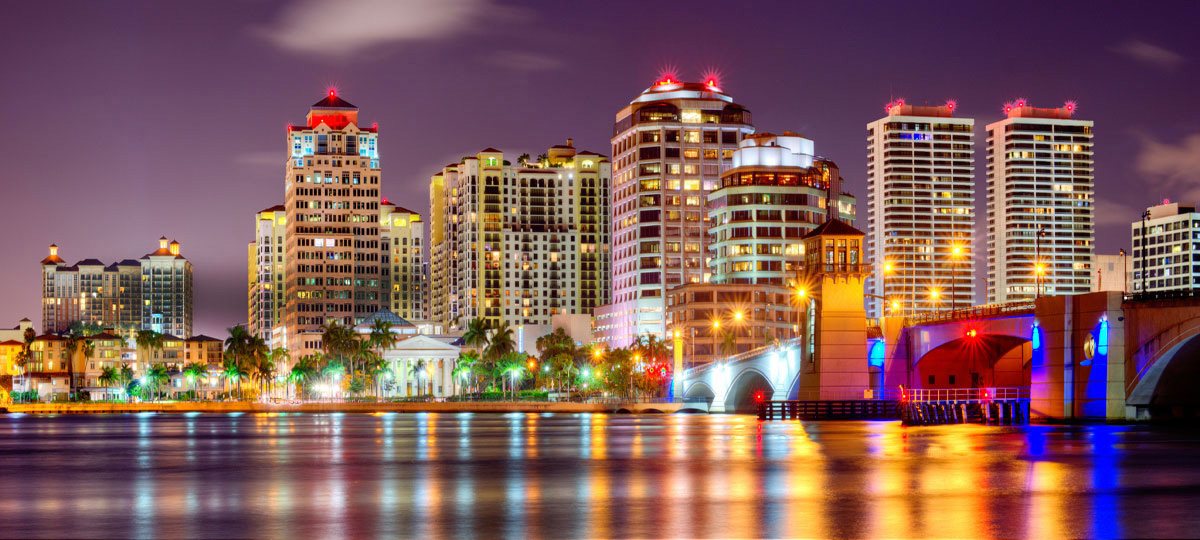 Palm Beach International Airport accommodates both international and local tourists visiting Florida's Palm Beach County. This public airport accommodates flights by JetBlue, US Airways, Southwest, Delta as well as AirTran and has set a record for flying 5,769,583 passengers as of 2011. Its top local domestic routes include Atlanta, Newark, New York, Charlotte and NY-LaGuardia. It's only international flights hail from the Bahamas, Ireland and Canada. It was first built back in 1936 to host the U.S. Army Air Forces during World War II and went by the name Morrison Field, in honor of the late Ms. Grace Morrison, who was integral to its construction.
Shuttles to and from Fort Lauderdale Airport
Palm Beach International Airport has three runways, a new 240 foot airport traffic control tower on the north side, and a single-story ATBM Base Building. There are helicopter hangars operating within the vicinity, owned by private charter companies, the Palm Beach County Sheriff's Office and the Health Care District of Palm Beach County.
Plane hangars are located along the southern part of the airport. For protection and emergency, the Palm Beach County Fire-Rescue Aviation Battalion has set up base between runways to immediately respond to disaster situations. They have on standby 4 airport crash trucks, 1 mobile command unit, 1 support truck, 1 rescue/pumper unit, 3 battalion officer vehicles and 1 airplane stair truck. As far as parking goes, there is one available for tourists, however, it is located 1.5 miles from the terminal.
There is plenty of food and drink options within this air travel facility so tourists don't have to worry about getting hungry or thirsty while waiting for their flight. There are restaurants where you can grab a quick bit, or even sit down to enjoy a nice meal, while taking advantage of the airport's free wifi! If you're lucky, you might catch art exhibits within the airport and appreciate the works of local Florida artists like Jackie Brice, Joan Faber, and Erika Rukin.
Palm Beach International is accessible through I-95, Southern Boulevard or Congress Avenue. If you are commuting, you could ride the number 40 or 44 Palm Tran bus to the airport. Shuttle services within the lot are deployed every 20 minutes and are available 24 hours a day.
Why take advantage of a private shuttle service to/from West Palm Beach Airport?
It is cheaper than getting a car rental or a chauffeured SUV.
No parking fees.
All you have to do is relax!
What are you waiting for? book a limo or shuttle service to West Palm Beach now!